Weekend PC Game Deals is where the hottest gaming deals from all over the internet are gathered into one place, every week, for your consumption. So kick back, relax, and hold on to your wallets.
May has rolled in and with it arrives a new Humble Choice to look over. Replacing the April offering of games, Choice now has a brand new selection of experiences to choose from, many from the strategy genre, totaling to 12 games.
We have listed the games alongside Steam store links below:
Opting to pick three of the above titles will set you back $14.99, while nine games will bump that up to $19.99. The only way to get more games through a subscription tier is to be a legacy Humble Monthly user with an active membership, allowing you to choose 10 games for $12. This Choice bundle is slated to come to an end on June 5.
Ubisoft has brought back three giveaway promotions that were made available as part of the company's month of free events initiative that began in late March.
If you missed out on grabbing the previous Assassin's Creed II, Rayman Legends, and Child of Light giveaways, now you have another opportunity to add them to your library. You do require a Uplay account to claim the three popular experiences.
This time, all three game giveaways are synchronized, with the repeat promotion slated to come to an end on May 5.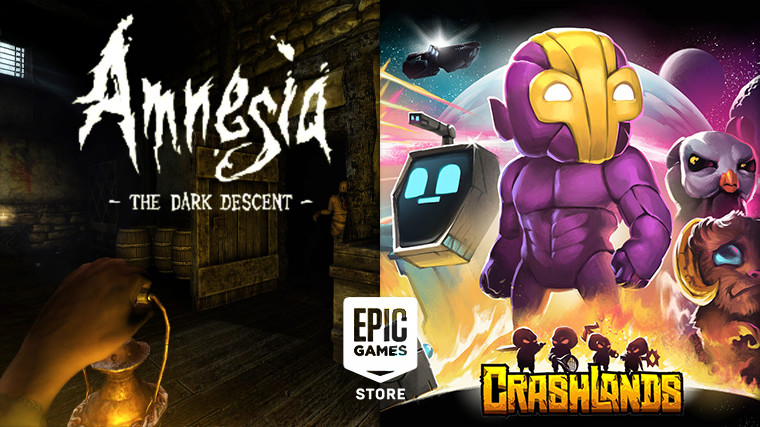 Giveaways don't stop there, as the Epic Games Store is offering two free games this week, and they are from wildly different genres. You can now claim copies of the hit first-person horror game Amnesia: The Dark Descent and the whimsical action RPG Crashlands.
Both games will be yours to keep once added to your Epic Games library, and the current promotion will continue until May 7. The next freebie that will take the duo's place is the non-linear puzzle game Death Coming.
Keep in mind that there is currently an additional step to claiming these freebies, with Epic asking users to enable two-factor authentication on their accounts for additional security. This measure will be lifted on May 21.
Free Events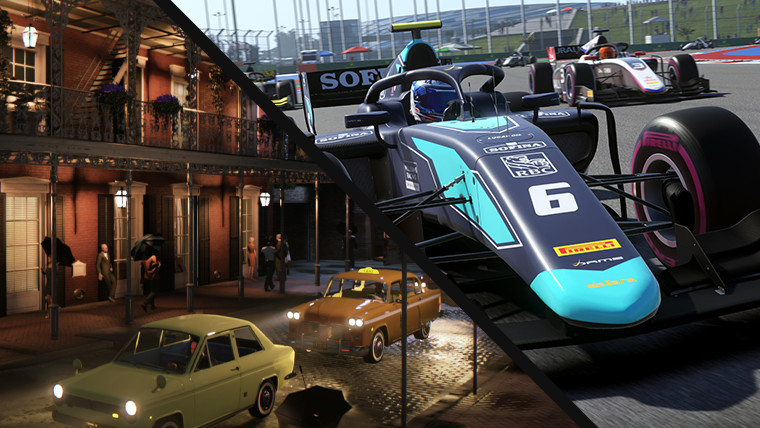 There is a new pile of free events to sort through this weekend too. Kicking things off is 2K Games, with a week-long free event for Mafia III on Steam that ends on May 7. Meanwhile, the tactical first-person combat experience Squad, Codemasters' racing title F1 2019, and Avalanche Studios' open-world survival game Generation Zero are all having free weekend promotions too.
Joining those are free events for the multiplayer horror game Secret Neighbor and the space adventure title 3030 Deathwar Redux.
Big Deals
This turned out to be quite a special weekend for sales, considering both Golden Week and Star Wars Day promotions are here. Be prepared for a list with quite a bit of capitalized words. Something to note here is that Square Enix is also hosting a $50 JRPG bundle on Steam heralding Dragon Quest XI, Final Fantasy XII, Chrono Trigger, and Oninaki, with all proceeds going to charity.
Here's our big deals list for the weekend:
DRM-free Goodness
As is usually the case, there are plenty of DRM-free games having sales this weekend, and celebrating the upcoming Star Wars Day, GOG also has a hit-filled Star Wars sale going on right now. See highlights from that and other specials below:
Keep in mind that availability and pricing for some deals may vary depending on the region you're in.
---
And that is it for our pick of this weekend's PC game deals people, and hopefully, some of you have enough self-restraint to not add even more games to your growing backlogs this season. Of course, there is an enormous amount of more deals ready and waiting all over the internet if you comb through it hard enough, so keep your eyes open for those, and have a wonderful weekend.