Amongst the many flagship devices released in this first half of the year, one often overlooked device was Xiaomi's Mi 10 series. The company's leading Snapdragon 865 phones were released quite early on, but were largely overshadowed by other competitor devices, with the phone not having official US carrier support or releases also playing a big role. In Europe and other markets however, Xiaomi is an increasingly important player and is quickly filling in the gap that's being left by Huawei.
Today, we're having a closer look at the Xiaomi Mi 10 Pro, how the phone stacks up against the competition, and especially how the phone's camera system is unlike any other on the market. Although we're reviewing the Pro variant today, Xiaomi also offer the regular Mi 10 which is essentially identical in looks and features, with the exception that it lacks some of the more versatile camera setups of the Pro variant.
Xiaomi Mi 10 Series
 
Mi 10
 
Mi 10 Pro
(Reviewed)
SoC
Qualcomm Snapdragon 865 
1x Cortex-A77 @ 2.84GHz
3x Cortex-A77 @ 2.42GHz
4x Cortex-A55 @ 1.80GHz

Adreno 640 @ 587MHz

DRAM
8GB LPDDR5
Display
6.67″ AMOLED
2340 x 1080 (19.5:9)
90Hz Refresh
Size
Height
162.58mm
Width
74.80mm
Depth
8.96mm
Weight
208g
Battery Capacity
4780mAh (Typical)

30W Charging

4500mAh (Typical)

50W Charging

Wireless Charging
30W
Rear Cameras
Main
108MP 1/1.3″ 0.8µm
4:1 Binning to 27MP / 1.6µm

f/1.69 w/ OIS

8K video recording

Telephoto
–
2x Optical
12MP 1.4µm Dual-PD

f/2.0

Extra
Telephoto
–
5x Optical
8MP 1.0µm 

f/2.0 w/ OIS

Ultra-Wide
13MP 1.12µm

f/2.4
117° FoV

20MP 1.0µm

f/2.2
117° FoV

Extra
2MP Depth Camera

2MP Macro Camera

–
Front Camera
20MP 0.8µm
f/2.3
Storage
128 / 256GB
UFS 3.0
256GB
UFS 3.0
I/O
USB-C
Wireless (local)
802.11ax (Wifi 6),
Bluetooth 5.1
Cellular
4G + 5G NR NSA+SA Sub-6GHz
Special Features
Under-screen fingerprint sensor
Full-range stereo speakers
Splash, Water, Dust Resistance
No rating
Dual-SIM
2x nano-SIM
Launch OS
Android 10 w/ MIUI
Launch Price
8+128GB: 799€
8+256GB: 899€
8+256GB:999€
In terms of specifications, the Mi 10 and Mi 10 Pro come with the newest Qualcomm Snapdragon 865 SoC which powers the vast majority of Android flagships today. The SoC's performance and efficiency has impressed us a lot this year and it's certain to serve as a solid foundation for the Mi 10 phones as well.
Xiaomi is configuring the Mi 10 and 10 Pro with 8GB of LPDDR5, as well as 256GB UFS 3.0 storage. The regular Mi 10 also has a 128GB storage option for some markets.
In terms of design, the phones are characterised by their larger 6.67" AMOLED screen coming in at 2340 x 1080 resolution and featuring a 90Hz refresh rate. Xiaomi here doesn't quite match up to the competitions' specifications of QHD resolutions and 120Hz, but as we've seen in other phones these generally come at a cost of battery life compromises which the Mi 10 series generally won't have to worry about.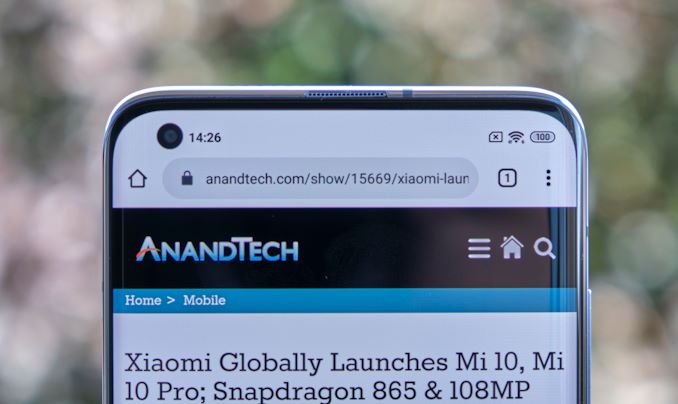 The screen features a curved edge design, with the curvature being somewhat reasonable for usage, although I've come to prefer the more muted design choices of the S20 series as well as the regular OnePlus 8. Xiaomi opts for a left-corner situated front camera hole-punch design – the size of the hole is bigger than that of Samsung or OnePlus, however you'd be hard pressed to notice this in everyday usage.

When you hold the phone the one thing that's immediately noticeable is that it's significantly heftier and heavier than devices from the competition. At 208g and 8.96mm thick, it's indeed bigger than other phones and compares closer to the S20 Ultra than some of the other contemporaries, although the Mi 10's do have a smaller footprint in terms of the other dimensions. Thankfully, due to the curved back glass and thinner side frame, the ergonomics are about as good as you can get with a device of this size and thickness although subjectively, I'd prefer something a bit smaller. It's definitely a far cry from the diminutive Mi9 from last year.
One reason for the device being this thick are the cameras and the batteries. In terms of battery capacity, the Mi 10 Pro features a 4500mAh unit, while the regular Mi 10 features a 4780mAh. At first glance it looks odd that the Pro model features a smaller batter but that can be explained by the fact that it's housing two bigger camera modules which in the regular Mi 10 are replaced with two "gimmick" modules.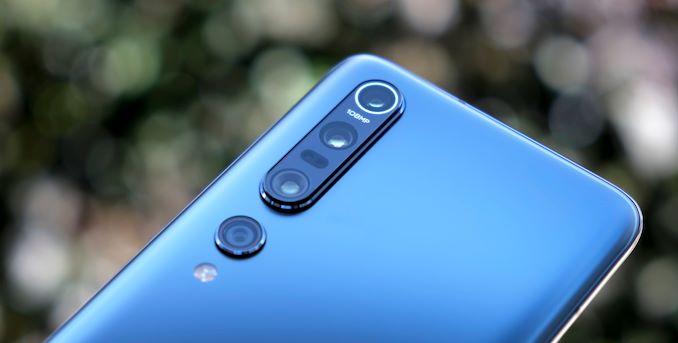 The camera setup of the Mi 10 Pro is quite special. Starting off with the main camera, we're seeing usage of Samsung's 108MP HMX camera sensor. This is a 1/1.33" sized sensor which is equal in size to the large unit found in the S20 Ultra, but a big difference between Samsung's own devices and the Xiaomi devices is that the latter uses a more traditional quad-bayer colour filter array. This means that the 108MP native resolution of the sensor is by default binned down to 27MP – which actually represents the highest resolution "standard" camera mode setup of any smartphone today.
Optics wise, Xiaomi uses an f/1.69 lens setup with a quite wider 24mm equivalent focal length. It's to be noted that given the sensor size, this represents the widest aperture amongst any smartphone today, as Samsung, Huawei and OnePlus all go for smaller f/1.8, f/1.9 and f/1.78 optics.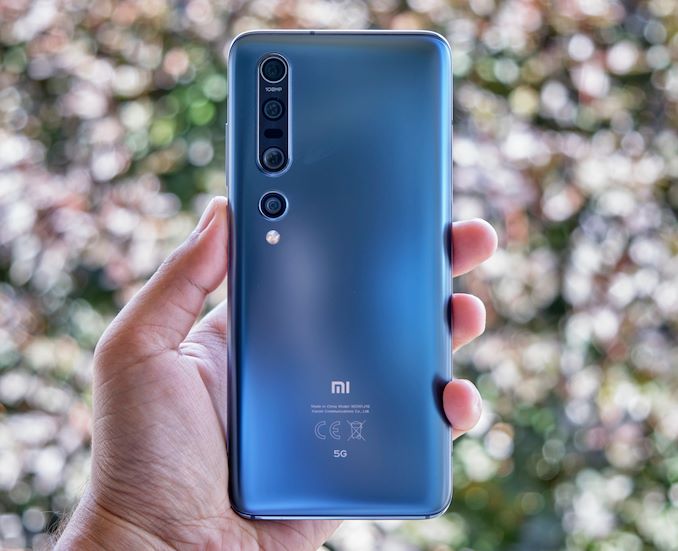 As ultra-wide modules, the Mi 10 Pro features a 20MP f/2.2 unit with 1.0µm pixel pitches. It's very welcome to see higher resolution ultra-wide-angle modules as it helps give more detail to the wider captured scene. The regular Mi 10 here features a smaller 13MP module with f/2.4 optics and 1.12µm pixels.
What's special about the Mi 10 Pro's camera setup, beyond its main sensor, is its telephoto modules. Instead of opting for the more exotic "periscope" based prism optics modules that we've seen from Huawei or the S20 Ultra, Xiaomi instead opts to use two dedicated classical optics modules at different focal lengths.
We find a more traditional 2x optical zoom module with a 48mm equivalent focal length, using a 12MP 1.4µm sensor and f/2.0 optics. This module generally matches 2x modules we've seen in the past over the last few years, but recently other vendors have dropped it in favour of longer focal length modules. Xiaomi keeping this unit on the Mi 10 Pro is a stroke of genius as the phone will not have to deal with intermediate zoom level quality degradations that's plaguing other phones such as the S20 Ultra.
To get to higher magnification levels, Xiaomi employs a second telephoto module at 5x optical magnification and a 121mm equivalent focal length. Usually it's very difficult to design a classical stacked lens system with such a magnification without it becoming quite large in thickness, however the Mi 10 Pro achieves this by employing a tiny 8MP 1.0µm sensor. The big advantage of this approach is that Xiaomi doesn't have to deal with extremely bulky periscope modules, saving on internal component space and cost, and the optics of this sensor are far superior and able to accommodate a wider f/2.0 aperture rather than the more limited f/3.4 / f/3.5 optics of Huawei and Samsung.
A further area the Mi 10 phones differentiate themselves in is the speaker setup. Unlike any other vendor which uses a primary main bottom speaker in tandem with a smaller earpiece speaker, Xiaomi this time around actually features two full-range speakers on both the top and bottom of the phone, with speaker grills/holes for both units. The speaker drivers on both sides are identical which is essentially unique in a smartphone. This allows the Mi 10 to have exceptionally good sound output and basically wipes the floor with any other device on the market right now, it's something you have to personally experience to really appreciate.
Minus points for the Mi10 are the lack of any water resistance certification as well as the lack of a 3.5mm headphone jack.
The Mi 10 Pro is priced at 999€ MSRP for a 8+256GB variant which current street price ranging around 899€. The regular Mi 10's pricing falls in at 799/899€ depending on 128 or 256GB variants with current street prices at only about 573 and 660€, which are extremely attractive propositions.
In terms of performance, as the Mi 10 Pro is powered by a Snapdragon 865 SoC, we're expecting excellent showing in terms of responsiveness of the device. The screen's 90Hz refresh rate isn't the highest in the market right now, but it's still a step above your average 60Hz screen and will allow for smoother scrolling content through applications.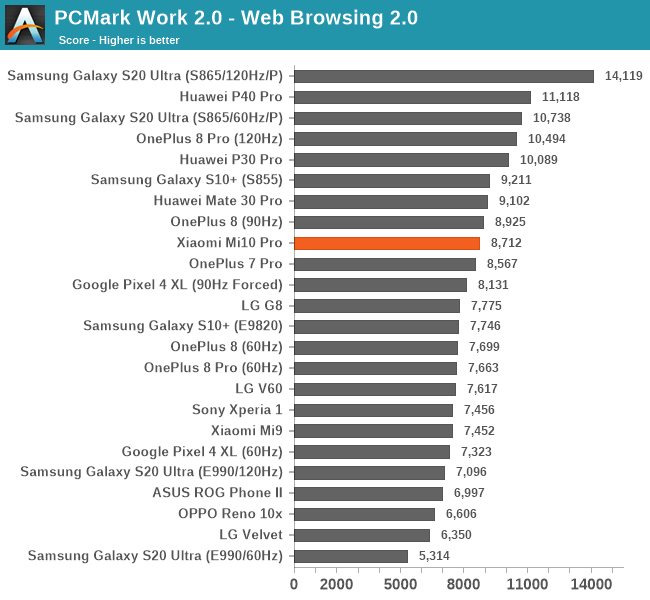 In the web-browsing test, the Mi 10 Pro showcases itself a little bit weaker than some other Snapdragon 865 devices which points out that its DVFS isn't quite as aggressive as that of other phones, things seem to be in line with the OnePlus 8 at 90Hz, both phones seemingly having very similar BSP settings for the SoC.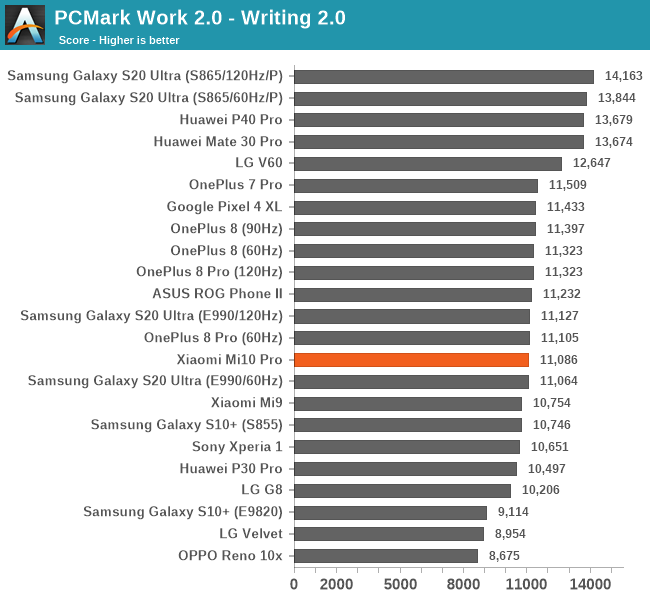 In the writing subtest which is the most representative of overall performance in PCMark again the Mi 10 Pro is faring well, but slightly behind some of the more aggressive S865 phones such as the S20 Ultra.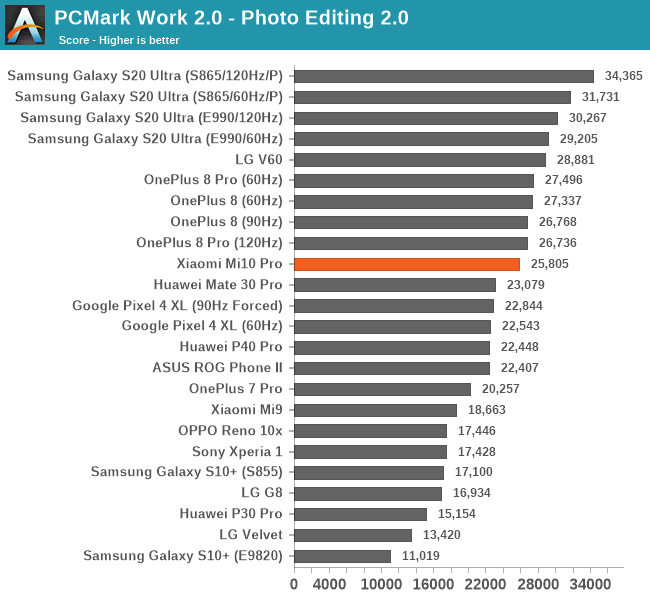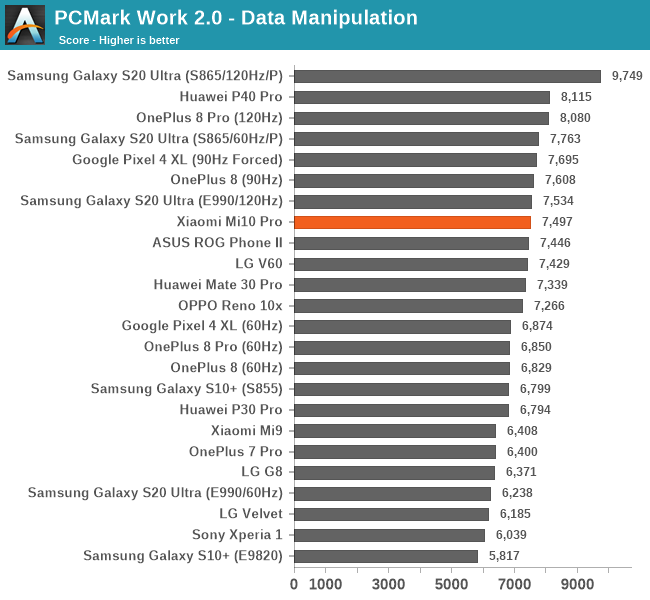 Same story for the photo editing and data manipulation results where the Mi 10 Pro is middle of the pack.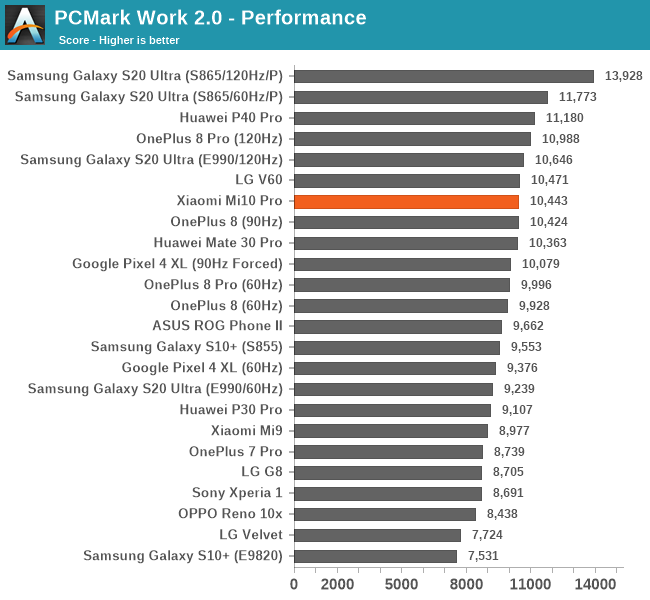 Overall, the phone still ends up as a great performer in the overall PCMark score, although, yes there are devices which outperform it.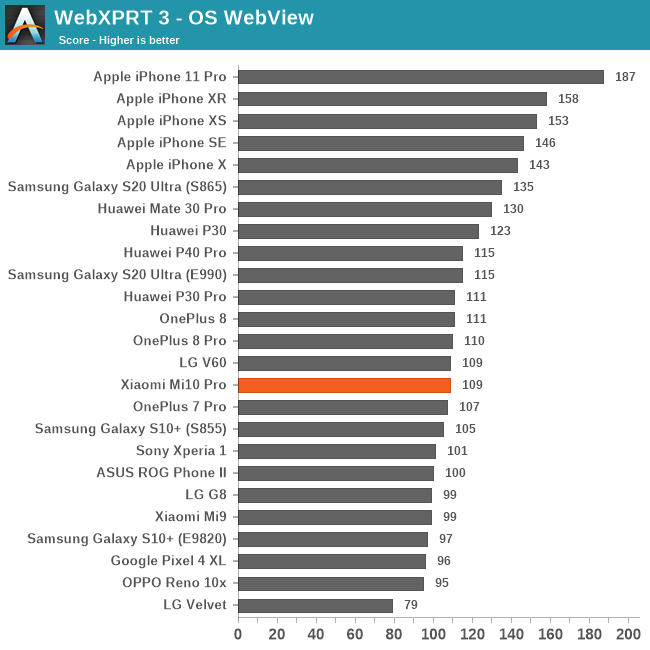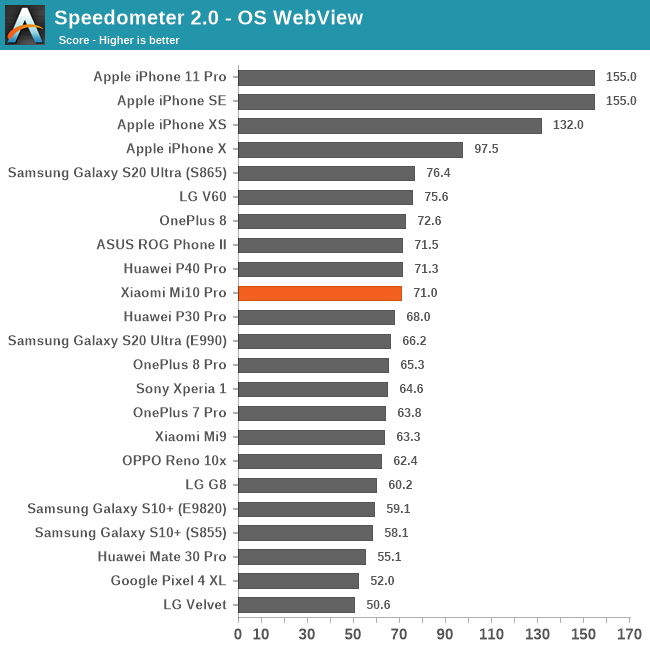 In the browser based benchmarks, the Mi 10 Pro also shows a similar pattern, showcasing good performance but a few percentage points behind the best devices.
Overall Performance
Overall, the Mi 10 Pro was a very performant phone with a ton of responsiveness and there's very little left wanting. I would say that yes, it's not quite the most aggressively tuned phone and certainly the 120Hz from Samsung/OPPO/OnePlus do give it a smoother feeling and Samsung's tuning of the S865 makes those devices a little snappier, but I think Xiaomi was looking to balance performance and battery life and I think they did an overall excellent job on the Mi 10 Pro.
GPU performance of the Mi 10 Pro is something we've alluded to in recent few reviews we've published (OnePlus 8 & LG V60), as we've had a group of Snapdragon 865 devices which all seemingly performed near identical in terms of their peak and sustained performance numbers: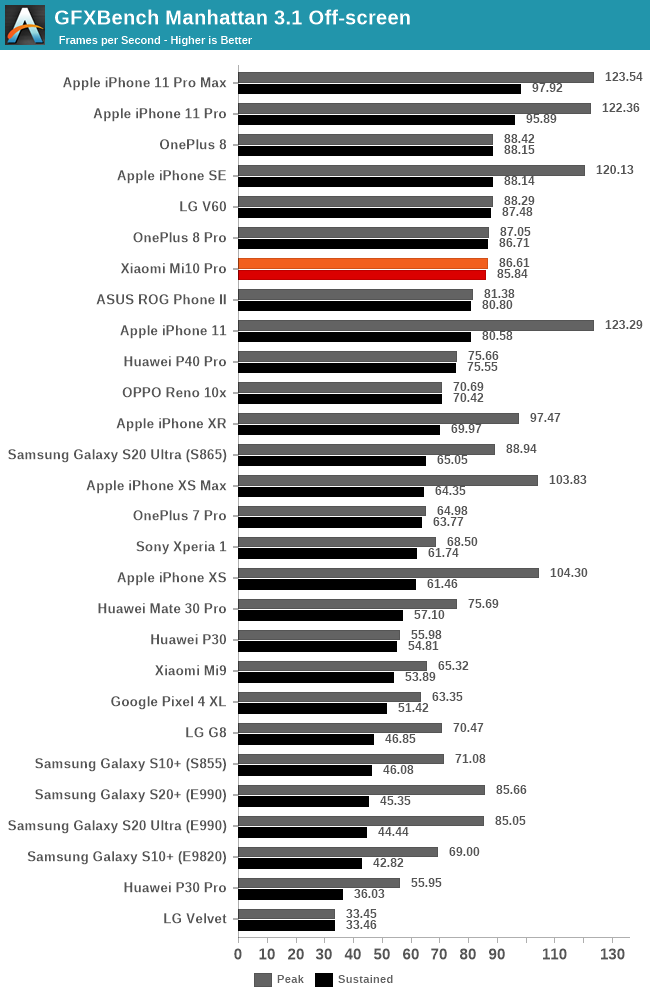 Indeed, you'd have a hard time distinguishing the Mi 10 Pro from the performance of the OnePlus phones or the V60 as seemingly all four phones exhibit the same benchmark results. Thermal throttling essentially doesn't exist on these devices as the thermal dissipation systems are more than up to par to be able to keep temperatures of the SoC and the Adreno 650 GPU in check, with the Mi 10 Pro barely hitting 40°C under prolonged load tests.
Overall, thanks to the higher refresh screen, big battery and excellent performance of the chipset, the Mi 10 Pro should be an excellent gaming device which offers a great gaming experience.
The display of the Mi 10 Pro is a Samsung Display AMOLED panel coming in at 2340 x 1080 with a 90Hz refresh rate. In terms of overall specifications, there's nothing particularly new here as there are competitor devices which do outshine in in terms of features. However, Xiaomi still offers a decent and solid package that keeps things simple.
One aspect where Xiaomi seemingly tried to do better than the competition is the display calibration and customisation settings. Beyond only just offering different display profiles, amongst which we also find a supposed "Default" calibrated setting which we measured here, Xiaomi goes far beyond what I've seen other vendors do and also offer an extensive custom setting which allows you to pick various base colour gamuts and to fine-tune them to your pleasure by adjusting colours not only in the RGB space but also in HSV space, all with individual controls, and even having additional settings such as saturation levels as well as a gamma control slider. Having a gamma control slider is really rare to see in a smartphone and I don't remember any vendor ever exposing such a setting as a use setting, which is quite interesting.
We move on to the display calibration and fundamental display measurements of the Mi 10 Pro screen. As always, we thank X-Rite and SpecraCal, as our measurements are performed with an X-Rite i1Pro 2 spectrophotometer, with the exception of black levels which are measured with an i1Display Pro colorimeter. Data is collected and examined using Portrait Display's CalMAN software.
Starting off with brightness, the Mi 10 Pro doesn't let you wanting as the screen can get very bright even in the most demanding conditions. Manual brightness levels at full screen white peaks at 488cd/m² which is amongst the brightest Android phones in this mode, and in auto-brightness mode under high ambient light, the phone boosts up to 772 cd/m² which is amongst the best of any device today on the market, on par with the latest iPhones and the OnePlus 8 series.
As noted, Xiaomi offers a slew of different display modes that furthermore are customizable in their colour temperature mode. For our testing, we defaulted on the default accurate profile which says it has calibrated colours, and which is indeed, the most accurate default out of the box.
In the greyscale test results we see some problems however. Starting off with the colour temperature, things are just too cool whites and greys are lacking in blues. 100% white isn't as bad but this is just an outlier amongst all the levels. At a colour error of dEITP of 2.24 it's still a good result.
When looking at the luminance levels of the target patches, we however see worse off results as the Mi 10 Pro is suffering from too high gamma that tracks to a total of 2.39 which is far beyond the usual 2.2 target. This creates visibly too dark tones in all but the highest-level patches, and increases the dEITP to up to a quite bad result of 8.19.
When looking at the luminance levels of the target patches, we however see worse off results as the Mi 10 Pro is suffering from too high gamma that tracks to a total of 2.39 which is far beyond the usual 2.2 target. This creates visibly too dark tones in all but the highest-level patches, and increases the dEITP to up to a quite bad result of 8.19.
I noted that Xiaomi offers extensive customisation options for the colours. I've tried to play around with the settings and attempted to manually calibrate the screen as best as I could; while I managed to get a good colour temperature relatively easily, I didn't manage to properly address the gamma curve errors even with the help of the gamma slider in the advanced settings. After much fiddling around, I deemed the panel calibration too unsatisfactory to be able to adjust with the given software controls adequately enough – just stick the default profile.
Portrait Displays CalMAN
In the sRGB space, saturations were ok but we do see larger errors in the mid red levels, as well as a fully saturated blue that's off hue (I couldn't fix this at all with the advanced controls).
In the GMB test, colour accuracy is actually quite good with a luminance compensated dEITP of only 1.99, however the patches are again too dark due to the higher gamma target and that's why we end up with an overall dEITP of 6.05.
Overall, the Xiaomi Mi 10 Pro screen is a very good display. It's not the highest resolution, nor the highest refreshing display on the market, however it gets its basics done right, and is plenty of bright. The software shows that Xiaomi at least had the intent of providing a calibrated display experience, however the biggest issue here is that this purported accurate profile is too warm in its default colour temperature as well as showcasing a too high gamma. The phone gives you advanced colour controls which allows one to fine-tune the display to your taste, so it's not too much of a negative.
The Mi 10 Pro comes with a 4500mAh battery, powering its 1080p 90Hz OLED display and the Snapdragon 865 SoC. It's a somewhat similar configuration setup as the OnePlus 8, so we should be seeing similar battery life between these two phones.
We've had quite a range of differently configured Snapdragon 865 devices in the last few months, with most notable difference in-between them being their displays as well as slightly varying battery capacities. Xiaomi opting for a simple 1080p 90Hz display means we're likely to see excellent battery life figures out of the phone.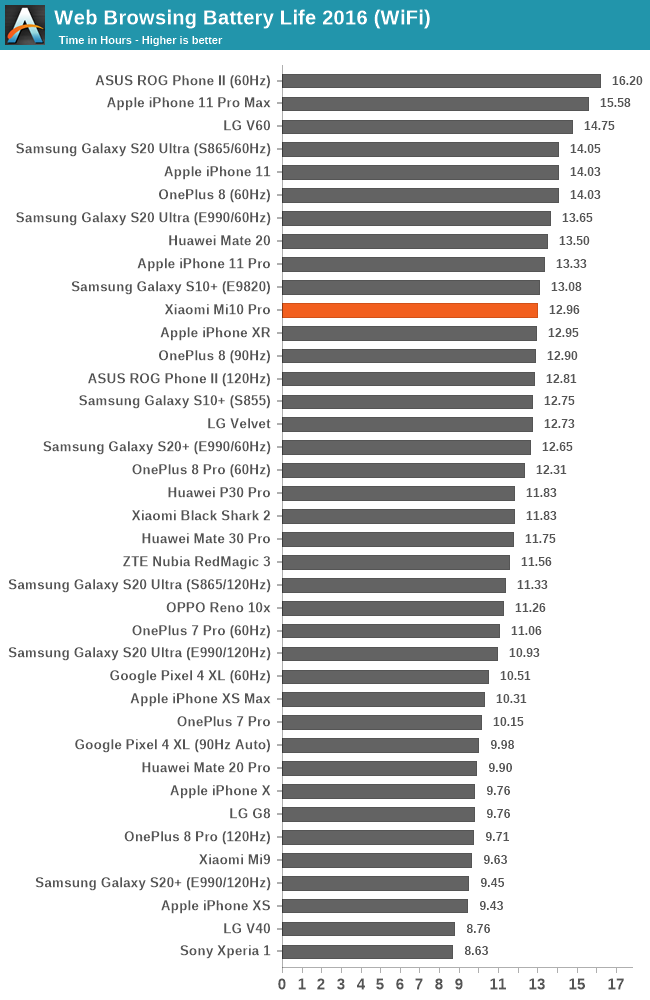 In our web-browsing test, indeed the Mi 10 Pro virtually matches the OnePlus 8 as we had expected. No big surprises here, and the results are overall just excellent. Some of the competitors last longer, but that's only due to either 60Hz displays or bigger batteries.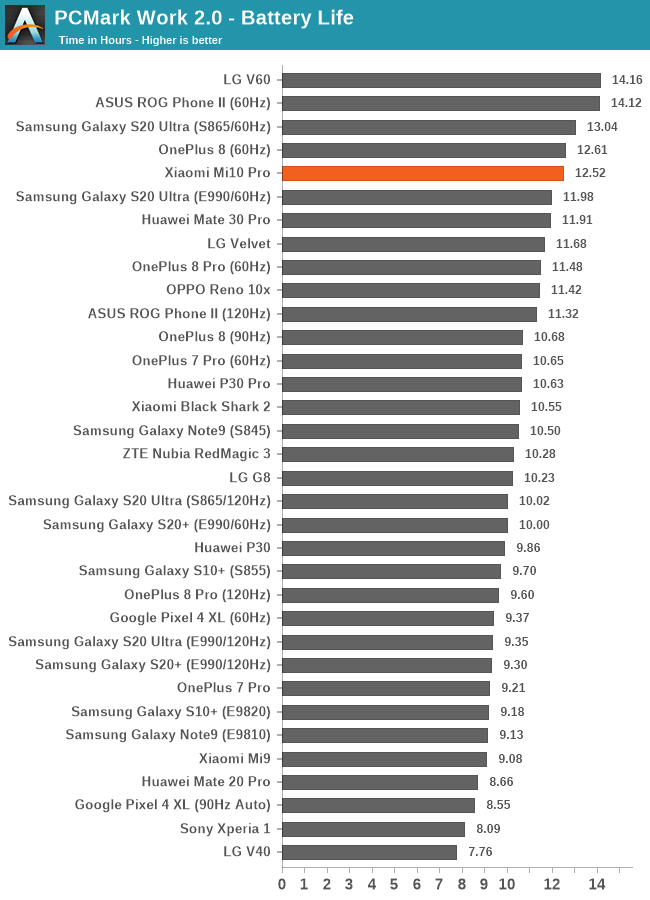 In PCMark, for some odd reason, the Mi 10 Pro fares even better than the rest of the competition, quite ahead of the OnePlus 8. These are again some outstandingly good results for the phone even though it's in 90Hz mode.
The Mi 10 Pro represents a stark contrast to last year's Mi9 when it comes to battery life. The phone's much bigger battery allows it to compete with the best smartphones in the market and achieves excellent battery life. The company's choice of opting for a more regular configured display pays off in terms of power efficiency. It's to be noted that the regular Mi 10 offers a slightly bigger battery than the Pro variant, so I expect results there to be even slightly better than showcased here.
Editorial note: I'll be adding 60Hz results of the battery tests later after publishing.
The camera setup of the Mi 10 Pro is unique to Xiaomi's phones. What sets the phone apart from the competition is the 108MP Samsung HMX sensor that produces default 27MP stills. It's currently the highest resolution default shooter in the market right now. The Mi 10 Pro also is set apart by its telephoto module setup, opting to use two modules instead of just one, with a traditional 12MP 2x unit with a 48mm equivalent focal length, and a 8MP 5x unit with a 121mm equivalent focal length, without having to resort to complicated periscope prisms optics such as seen on Samsung or Huawei.
As with our recent reviews, this page is a recap of the extensive testing we've done a few weeks ago in our major flagship camera overview in which we evaluated almost all of this first half year's devices, I highly suggest reading that piece for a more detailed breakdown evaluation as well as more sample shots: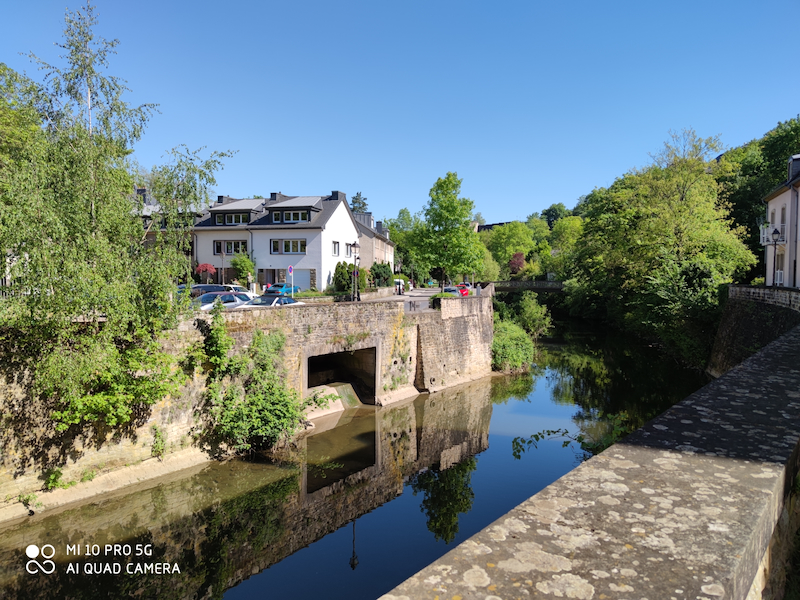 [ Mi 10 Pro     ]
[ OnePlus 8     ] – [ OnePlus 8 Pro       ]
[ iPhone 11 Pro ] – [ iPhone SE ] – [ Pixel 4 ]
[ Galaxy S20U(S) ] – [ Galaxy S20+(E) ]
[ V60     ]
[ Mate 30 Pro ] – [ P40 Pro ]
[ Reno3 Pro 5G ] – [ Reno3 Pro ]
[ X-T30 ]
Starting off with the main camera, the Xiaomi Mi 10 Pro has one big let-down, and that is its processing. Whilst the camera sensor's default 27MP resolution is able to get quite a fair amount of details rendered, it's vastly overshadowed by the colours and tones that are most of the time more of a miss than a hit. In the above shot, the Mi 10 Pro overexposes the brighter areas of the scenes too much and then the HDR algorithm post-processed them down, resulting in a muted flat look.
I feel as though the main camera is somewhat lacking in micro-contrast, and I think this is maybe due to weakness in the optics of the module. At f/1.69 with a huge sensor and a 24mm native focal length, that's pretty challenging for the lenses, and I think Xiaomi went a bit too far with the wide aperture here. Indeed, other lower-resolution phones such as the V60 and S20+ at 64MP have much better detail retention and less chromatic aberrations than the Mi 10 Pro's 108MP shots.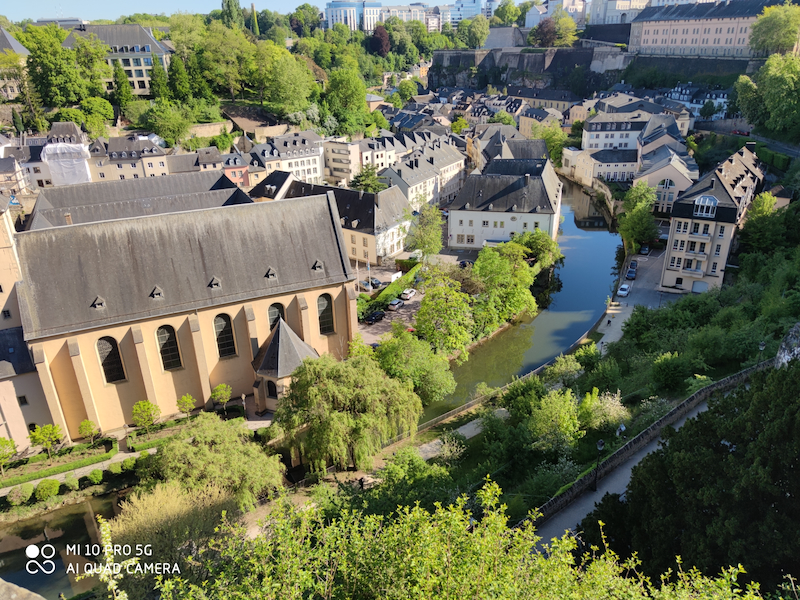 [ Mi 10 Pro       ]
[ OnePlus 8       ]
[ OnePlus 8 Pro         ]
[ iPhone 11 Pro ] – [ iPhone SE ] – [ P4 ]
[ Galaxy S20U(S) ]
[ Galaxy S20+(E) ]
[ V60       ]
[ Mate 30 Pro ]
[ P40 Pro ]
[ Reno3 Pro 5G ]
[ Reno3 Pro ]
[ X-T30 ]
The telephoto modules of the Mi 10 Pro are rather competitive and there's certainly not a lack of micro-contrast or details in the shots, actually outperforming other 2x optics modules in this regard. On the 5x module, the Mi 10 Pro easily competes with the best phones out there, that being the S20 Ultra and the P40 Pro even though it's only an 8MP picture. At 10x digital zooming the lower resolution sensor hits its limits. Again, the main weaknesses here are Xiaomi's processing and colour rendition which isn't always great. In the 2x shot here for example things look severely undersaturated, while the main camera flattens highlights too much.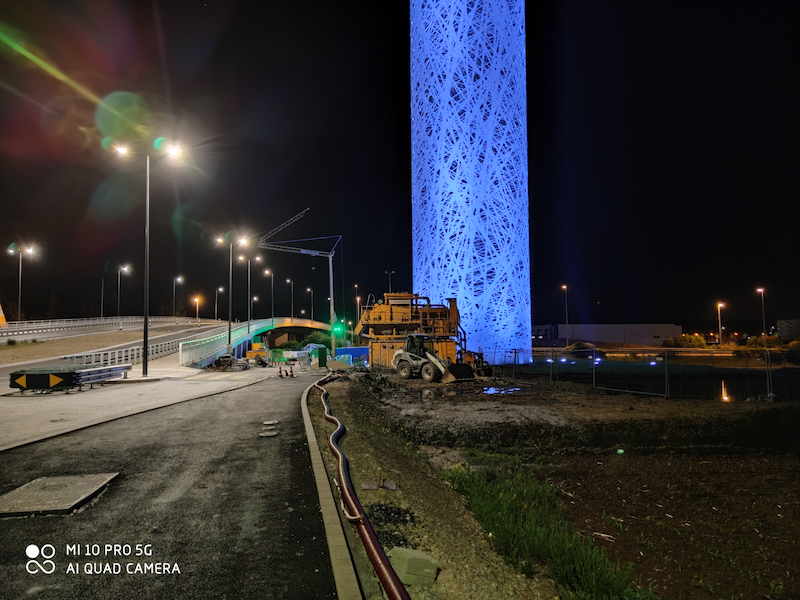 [ Mi 10 Pro        ]
[ OnePlus 8       ]
[ OnePlus 8 Pro         ]
[ iPhone 11 Pro ] – [ iPhone SE ] – [ Pixel 4 ]
[ Galaxy S20U(S) ]
[ Galaxy S20+(E) ]
[ V60        ]
[ Mate 30 Pro ]
[ P40 Pro ]
[ Reno3 Pro 5G ]
[ Reno3 Pro ] – [ X-T30 ]
In terms of low-light photography, the Mi 10 Pro actually fares extremely well thanks to the hardware prowess of the main camera sensor which is able to capture sufficient light, as well as Xiaomi's night mode computational photography mode. Xiaomi's Night mode is a bit odd in its behaviour as sometimes, in brighter situations, it doesn't seem to engage and pictures are very similar if not the same to the regular auto mode shots. One limitation of night mode is that it's only present on the main and 2x camera modules, which means that the ultra-wide-angle in particular becomes completely useless in low-light, faring as bad as the iPhone with terrible results.
Overall, the Xiaomi Mi 10 Pro's camera let me somewhat disappointed. Whilst on paper the hardware of the phone is outstandingly good, and Xiaomi did extremely well in designing a unique dual telephoto module solution that solves the conundrum of periscope camera modules, I feel that the phone could have done much better than what it ends up presenting.
On the main camera, the great sensor is handicapped by lacklustre optics that just can't keep up with the high resolutions it can capture. So, while in practice 27MP sounds good, and sometimes it's an advantage, other competing phones sometimes just have cleaner, more detailed and contrast rich photos.
Xiaomi's processing is also what I would consider amongst the not-so-good half of devices out there, as HDR processing and exposures sometimes fall flat, and colours many times are off, even though here and there it can perform excellently. In general, this is a software issue which the company can address via software updates, so I hope that's something in the works for the future.
As we're wrapping up the review, the question is of course if the Mi 10 Pro is worth the buy over other contenders?
In terms of design, the phone is quite a departure from its predecessors and Xiaomi was able to substantially improve its build-quality. It's a quite contemporary design in the sense that it's another glass sandwich with curves corners and edges, but that's just the natural most ergonomic design – and Xiaomi does this one well. It's to be noted it's a quite thicker and heavier phone than past Xiaomi phones, although it hides its size quite well.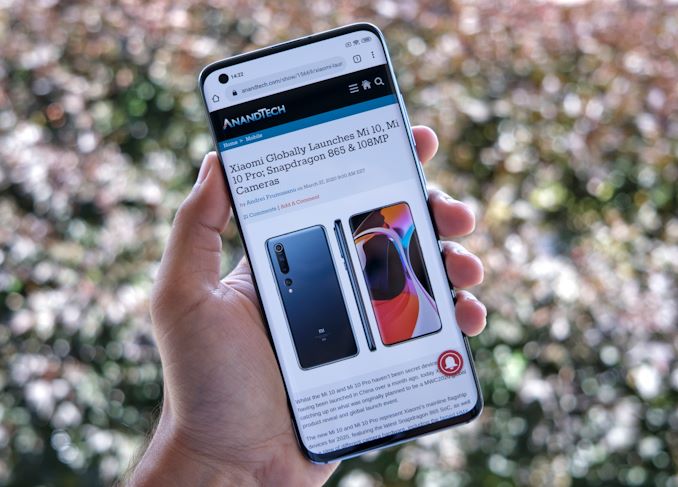 The OLED display comes at a rather conservative 1080p and 90Hz, but it's still an excellent display that gets plenty bright. There are a few quirks with the colour calibration, however Xiaomi offers a ton of customisation options for users to adjust it to their likings.
The 90Hz refresh rate isn't up-to-par with some of the 120Hz competition out there but I don't think that matters to much as the Mi 10 Pro is able to simply have this enabled all the time without much concern of a battery impact – the phone's battery life is outstanding thanks to the efficient SoC and the big 4500mAh battery. The regular Mi 10 has an even slightly bigger battery so results there are certain to be even a little bit better.
Performance of the phone is excellent and is amongst the best devices out there on the market, although it wasn't able to distinguish itself all that much from the rest of the crowd. Thermals of the phone are excellent, and you'll have a hard time seeing any performance degradations due to throttling.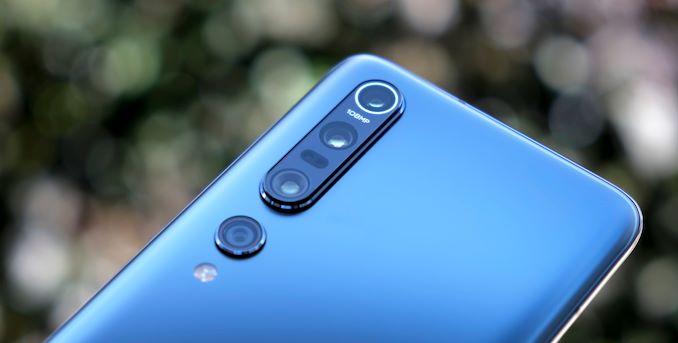 On the camera side of things, I felt the Mi 10 Pro punched below its weight and that's simply due to the processing of the phone which more often than not was a miss. It's something the company can and should be able to address via software, leaving the only other gripe about the excellent hardware being the somewhat lacking optics system of the main camera sensor. Overall, it's still a good camera, but can't quite compete with some of the best phones out there.
Overall, is the Mi 10 Pro worth it? It depends on the price, there's no bad products, just bad prices. At the launch MSRPs of 999€ the 10 Pro I think certainly wouldn't be worth the price as there's other better alternatives out there such as the OnePlus 8 Pro. Currently the Mi 10 Pro however does go for around 760€ which is something a lot more reasonable and represents quite a fair price for the phone, with its cameras really being the only big weakness. Another issue seems to be limited availability, as this variant of the phone just isn't as easily found as the regular Mi 10.
For users who don't care too much about the more expansive camera setup, instead of the Mi 10 Pro, they can simply choose the regular Mi 10. This variant retains everything the Pro variant has except for the two telephoto modules, and a weaker ultra-wide-angle camera. This variant of the phone can currently as of writing be had for a super low price of down to 563€, which is actually considering that you're not losing anything else, a pretty incredibly good value deal, which I would be able to recommend easily.