In our series of Best CPU guides, here's the latest update to our recommended Gaming CPUs list. All numbers in the text are updated to reflect pricing at the time of writing. Numbers in graphs reflect MSRP.
As we step through November towards the ever looming Black Friday and Cyber Monday season of ferocious purchasing, the launch of AMD's new Ryzen 5000 processors based on the new Zen 3 architecture have been the talk of the town. The results in our review were remarkable, taking the single-thread crown from Intel and going above and beyond in multi-threading. AMD's trade-off was price, and even though there was good stock on launch day, two weeks later it is very hit and miss where the stock in the US actually is. It's going to make recommendations here very difficult. Don't expect these processors to get any discounts come Black Friday, although to increase sales we're likely to see them bundled with motherboards and such. That might be the only way to get one without going through product listings with a fine tooth comb.
However, the market is more than just Ryzen 5000. I have noticed a few trends worth highlighting this month.
Let us start on the Intel side this time. I'm seeing Intel's 10th Gen Comet Lake processors, or even the 9th Gen and HEDT parts, almost all reducing in price. My spreadsheets are a sea of green (for better price) compared to last month. This is partly down to competition, but I suspect a bigger driver are stock levels – we're seeing a lot of the 65 W parts now ready for purchase, and even some of the enthusiast grade parts are now retailing at MSRP or thereabouts.
For AMD, we have all the new Ryzen 5000 processors in the Amazon top 50, but there's a story to that we'll get into below. What I have seen though is that the 3000XT processors are now taking top spots in the best seller lists. Not only that but on the low end the Athlon 3000G is now widely available. Pricing for AMD is moving a little, though no big jumps.
Ultimately, those looking for a bargain have a few options, whereas those looking for Zen 3 will have to wait just a little bit longer unless you're prepared to go search deeper into the market for stock.
In preparation for this article, I go through all the major processor listings on Amazon and Newegg, comparing the best seller lists and pricing compared to the previous month. This is close to 100 processors / 200 prices, and there are always movers and shakers.
Intel at a Glance
Intel is still struggling to make headway on Amazon's top 10 best-seller list. For the third month in a row, we're only seeing one part from Intel even in that top 10 range, and this time around it is the Core i7-9700K, which amazingly has risen from #7 to #6. The price hasn't changed, and is still the same $290.
The biggest jumper up Amazon's best seller list for Intel is the Core i9-9900K, up from #38 to #18, now available at $380. With the 9900KS going for crazy money, this is going to be the peak processor for this system, and is seemingly a popular upgrade. It also pushes the 9900K above the 9900KF (down from #14 to #24), which is at the same $380 price point. All things being equal, the K is preferred over the KF, due to having integrated graphics should something go wrong.
Looking up and down Intel's stack, most processors are actually being pushed down Amazon's best seller list. This is primarily due to the Ryzen 5000 series taking a few spots – even the Comet Lake replacement for the top Intel i7-9700K, the Core i7-10700K, has moved down from #16 to #23, but stayed at the same $378. It appears that moving to a new motherboard still isn't an appealing proposition, especially if the 9900K is the same price and those motherboards are cheaper. But we also have new entrants in the Core i5-10600 (#45, $269) and Core i3-10400F (#33, $174). However the Core i3-10100 has dropped off the top 50 list completely, despite being #11 last time around, and it still sits at the same $115.
In a change from a couple of months ago, for users looking at Intel's HEDT platforms, the stack of Cascade Lake-X processors seems to have finally firmed up at Amazon. The 18-core Core i9-10980XE is now available for $818, $26 cheaper than last month, but this time comes direct from Amazon and not a third-party retailer. For 18 cores on Intel with AVX-512, this is quite good – the $800 14-core variant isn't as price competitive though. These parts are now cheaper than the 9000 series HEDT parts.
For those more interested in upgrading their old systems, the Core i7-8700K (#41, $300) and Core i7-6700K (#30, $279) are still on that top 50 list, albeit a few places lower this time around.
AMD at a Glance
So here we are with Ryzen 5000 launched and the benchmarks are in. These processors perform well and are understandably a hot commodity right now. The stock for launch day was reasonable enough, though not enough to really meet the demand, and this is still very much the case: big retailers sell out of stock almost immediately, and local retailers is a little hit and miss. For those that are lucky, there will be double or triple-digit stock arriving in any given time period, so asking when deliveries are expected is going to be the norm for a bit.
With all that, it appears that the Ryzen 5000 hardware has moved into Amazon's top 50. But, I have reservations. The parts are listed as #28, #44, #3(!), and #11. Now, the 5800X getting into third is a massive entry for a new processor. But the product pages for these processors have very odd URLs – mentioning a cotton t-shirt. This indicates that these listings used to be for t-shirts, but have been updated for AMD processors. This means that the top seller positions are in question, and we're waiting on a response from AMD, especially given that these look like the official listings.
Either way, all four are currently sold out at both Amazon and Newegg, with no indication of pricing, as I'm writing this. Even CamelCamelCamel doesn't appear to have had any sales data, making the top ranking suspicious.
Our of the rest of AMD's offerings, because Ryzen 3000 processors are still widely available and very competitive, what is striking is how the 3000XT hardware is now taking over the regular X hardware. When the 3000XT was launched, it was at the same MSRP as the 3000X, but because the 3000X had time to be on sale, the newer parts were often priced higher – and performance per dollar was lower. This time around however, they seem to be right in the ballpark.
The Ryzen 5 3600XT now takes the top spot on Amazon's best seller list, moving from #5 to #1, retailing today at $236 (down from $240 last month). The Ryzen 9 3900XT also sees a slight bump in position, from #17 to #15, keeping the same $450 price point. The final model, the Ryzen 7 3800XT, moves from #28 to #25, also keeping its $380 price point. The comparative X models (aide from the 3600X, which went up from #6 to #4 at $240), all went down in rankings.
The Zen+ processors are also still popular, with the Ryzen 5 2600 sitting in the top 5 at #5 ($150, up $10 from last month), while the Ryzen 5 2600X and the Ryzen 7 2700X have both moved up spots on the best seller list. The Ryzen 5 2600X is now #13, up from #19, and is a couple of dollars cheaper now at $166. The Ryzen 7 2700X is up a spot to #7, within a dollar of last month's price ($219 from $220). Users investing here with a 400-series motherboard should be able to see an upgrade path to the new Ryzen 5000 parts next year as the firmware for those motherboards is rolled out.
Also to mention with AMD, the APU/low-end for AMD has been a bit of a mess of late. Parts with integrated graphics are at crazy high prices in the US due to low stock, or items like the Ryzen 3 3300X not appearing in the market at all. We're seeing some position changes for a couple of key parts though, with the Ryzen 5 3400G down to #20 from #11 (price increase +30% though), but the Ryzen 3 3200G is up from #23 to #19 at $100, and the Ryzen 3 3100 sits within the top 10, at #9, for $130. The most surprising of all is the Athlon 3000G, which we sometimes recommend for our Potato-grade system, as when in stock it offers an exciting option. This month, stock seems to be everywhere at $55 to $60, enough to push this intrepid processor from having no ranking in the top 50 all the way up to #27.
Sometimes choosing a CPU is hard. So we've got you covered. In our CPU Guides, we give you our pick of some of the best processors available, supplying data from our reviews. Our Best CPUs for Gaming guide targets most of the common system-build price points that typically pair a beefy graphics card with a capable processor, with the best models being suitable for streaming and encoding on the fly. We consider many factors in our recommendations, focusing mainly on gaming, put also including such considerations as power, future-proofing, and other features like PCIe and motherboard pricing.
AnandTech Gaming CPU Recommendations
November 2020
(Prices correct at time of writing)
Segment
Recommendation
 
AMD
Intel
The $1500 Gaming PC
Ryzen 5 5600X
Ryzen 7 3700X
$299
$305
Core i5-10600K
$268
The $1000 Gaming PC
Ryzen 5 2600
$150
Core i5-9400F
$145
The $700 Gaming PC
–
–
Core i3-10100F
$103
The $500 Gaming PC
Ryzen 3 3200G
$100
Core i3-10100F
$103
The $300 Gaming Potato
Athlon 3000G
$55
Celeron G5420
$63
Ones to Watch
AMD Zen 3
Intel Rocket Lake
Intel Tiger Lake 8-core?
To see our Best CPUs for Workstations Guide, follow this link:
https://www.anandtech.com/show/11891/best-cpus-for-workstations
The majority of our recommendations aim to hit the performance/price curve just right, with a side nod to power consumption as well.
AMD Ryzen 5 5600X ($299) or
AMD Ryzen 7 3700X ($305) or
Intel Core i5-10600K ($268) 
Our top build PC recommendation usually flits around the $275-$325 mark, to give enough room for everything else in the system to be beefy. For this month's guide, because the AMD Ryzen 5 5600X fits in nicely here (and does well in our benchmarks), but isn't widely available, it becomes a game of what to get when.
At $299 MSRP/SEP, the Ryzen 5 5600X with six cores and twelve threads would be ideal for this sort of build – we don't see any loss in GPU limited games with an RTX 2080 Ti, and for CPU limited scenarios, it pulls ahead compared to the equivalent Intel processors due to the single thread performance advantage. If available, and going for raw frame rates, then the 5600X gets our pick here, even if it has two fewer cores than the Ryzen 7 3700X.
On Intel's side at this price point, there are a couple of options, revolving around the 10700 non-K, or the 10600 family. Normally we have suggested the i5-10600KF here due to pricing, but for this month the i5-10600K is exactly the same price but comes with integrated graphics as a back-up, so for this month we're going to suggest the six core twelve thread Core i5-10600K at $268. The 10600K in our recent Zen3 review is a little behind the 5600X in gaming in CPU-limited titles, but draws even in GPU limited and is certainly ahead of the Ryzen 7 3700X. When it's a blend, the 10600K is certainly in the lead. It still also only has six cores however, which is going to be the critical factor for users who do more than just gaming.
The Ryzen 7 3700X by having eight cores and sixteen threads might come in handy for users intending to do some game streaming. Plus the hardware is available today, it's one of Amazon's best-selling processors, and with the right motherboard combination, provides an upgrade path to something like the 5900X/5950X a year or two down the road, improving the performance delta again. The Ryzen 7 3700X might also be preferred for users doing something other than gaming – the Ryzen 7 3700X performs better on rendering and compute-bound scientific workloads for example, because it has those two extra cores.
Between all the CPUs in our CPU Gaming tests at 1080p Max, the Ryzen 5600X or 10600K come out on top. Users wanting to look a little lower can go to the Ryzen 5 3600XT at $236, which currently sits as Amazon's best selling processor.
AMD Ryzen 5 2600 ($150) or
Intel Core i5-9400F ($145)
 
With NVIDIA's RTX 3070 aiming for $499 and AMD's Radeon RX 6800 at $579, trying to fit one of these into a $1000 gaming PC is going to be the target for a number of users that want to get one of the latest updates in graphics hardware. Even trying to fit something into $1000 with these graphics cards is somewhat difficult, depending on the premium and how much you want the other parts in the system to cost – such as 512 GB NVMe SSD, a 500W Bronze power supply, and 8 GB of DDR4-3000 memory. Trying to stay within the $1000 budget is difficult, which means we have to be decisive in our choice of processor.
For our deliberations here, despite the prices increasing, we are going to stick with our recommendations from last month.
For AMD, I've selected the Ryzen 5 2600, at $150. It is Amazon's #5 best seller, and the reason it's doing well is because at this price point, it's become somewhat of a wasteland for AMD as users have to decide between having integrated graphics or more cores – the only thing that comes close is the Ryzen 3 3200G at $100. With six cores and twelve threads, the Ryzen 5 2600 is still a strong processor and comes with a good in-the-box cooler to allow for more money to spent on other areas of the system. The B-series motherboard market is also very amenable to the Ryzen 5 2600, allowing a focused system more around the GPU than the CPU. With the correct choice in motherboard however, users can look to an upgrade path that might include a Ryzen 5000 series processor in the future.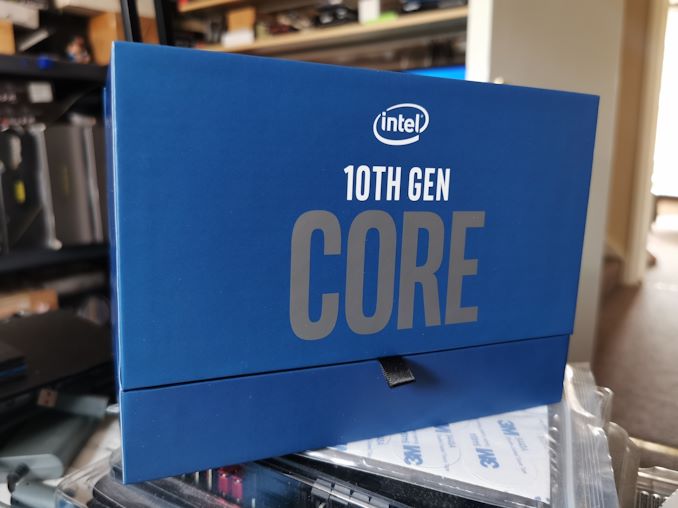 On Intel's side, previously we have recommended the i5-10400, which still sits at $180, or the i5-10400F, which is slightly cheaper at $174, but these are still too expensive for a build with the new graphics cards. Thankfully, the previous generation Core i5-9400F at $145 could arguably offer better value for money. It has six cores but doesn't have hyperthreading, ensuring more consistent performance for gaming threads not having to share cores, and no power loss from an enabled-but-unused integrated graphics.
Intel Core i3-10100F ($103)
The $700 system build is often where we draw the line on a system with a discrete graphics card, simply because going lower than this with a discrete GPU puts a lot of compromises on the rest of the system. This means that for CPU cost, we are really looking around the $80-$100 price point for something exciting.
In the previous couple of guides, this means recommending something like the Intel Core i3-9100F, which has four cores and runs up to 4.2 GHz. However, the price of the 9100F has been slowly increasing, from $77 to $88 and now sits at $107. These are quite sizable jumps. In our last guide we also recommended the Core i3-10100F, based on the newer Comet Lake design, if it could be found at its $99 MSRP. This time around, it seems to be in stock, and this is our recommendation. For users looking for an AMD option, this is a market that AMD no longer caters to in any serious fashion it seems.
The Core i3-10100F is also an upgrade from the 9100F because it comes with hyperthreading: users will now have eight threads rather than four, and along with that comes a 4.3 GHz turbo frequency. The processor should scale better should a user decide to upgrade to a more top-end GPU further down the line.
AMD Ryzen 3 3200G ($100) or
Intel Core i3-10100F ($103) for GPU
Crossing down into the $500 system market, we are really now hitting that boundary between integrated graphics and discrete graphics. In my last guide, users suggested I still recommend processors for discrete graphics options, and so this is what we've done here.
Normally at this price point, we might suggest a high-end AMD APU, like the 3400G, however that has gone up 30% in price ($145 to $186), which is just within reach of the OEM versions of the Zen2 based Ryzen 3 4350G at $210, however that would still be a sizable cost in this sort of system, and stock isn't guaranteed (more on that below). Instead, we're keeping to hardware that is in stock and easier to get to.
The IGP option is the Ryzen 3 3200G, which has four Zen+ cores and Vega8 graphics for $100. Depending on the games that a user plays, perhaps going for the 3200G and making sure you have a nice set of 16GB DDR4-3600 memory or an SSD is preferable so at least you can get the best out of the graphics, rather than being potentially bottlenecked elsewhere.
For users looking at discrete graphics options, then the Core i3-10100F ($103) from our previous listing is the one to look for here. Paired with a GTX 1650 Super, a B365M motherboard, 8 GB of DDR4-3000 and a 512 GB SATA SSD, you're still really stretching the limits of what $500 can do and having to make compromises, but it is possible. In this instance, looking at the local second hand classifieds (with social distancing) could do wonders for memory, storage, or other parts of the build. At least buy the power supply new, and from a reputable source.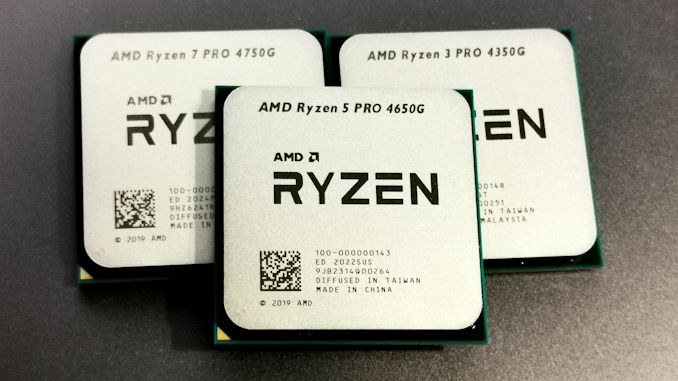 In the last guide, we also recommended the Ryzen 3 Pro 4350G, which we recently acquired for $167 before tax. If you can find one, these are on sale 'OEM' style, which means processor only with a limited warranty – a seller from Hong Kong on Newegg has the Ryzen 5/7 parts, but honoring that warranty might be tricky. Until AMD decides to release these as consumer parts with bundled coolers, the OEM pricing might not be completely worth it. We still have a review coming for you.
AMD Athlon 3000G ($55) or Intel Celeron G5420 ($63)
There's no way around it here – in order to afford the bare minimum on motherboard, case, DRAM, and storage, it doesn't leave much options for a CPU, with probably $50 left at most. In this category we usually have a range of Intel dual cores to choose from, or dual-core Athlons for better graphics, but no-one really plays in the $50 CPU space.
One of the processors that crops up in this recommendation often is AMD's unlocked 45 W Athlon 3000G, being bundled with a 65 W cooler. This processor flits on the market between $50 and $100, depending on stock, but it seems to have finally come back into stock with aplomb, now sitting as Amazon's #27 best seller at $55. Because the Athlon 3000G is still based on last generation Zen cores, we're not sure what AMD plans to replace it with – we expected to get an Athlon 4000G equivalent with Zen 2, however it isn't clear when that will be, what the exact specifications are, or how it would perform.
The only other options here are from Intel. Intel offers Celerons, but even these gave gone up in price recently. The Comet Lake Celeron G5420 sits at $63, but has dropped out of Amazon's top-seller list. Next up the chain is the i3-10100F at $103, however that does not have integrated graphics.
On The Horizon: Zen 3
In the last couple of quarters, we've had launches like Intel's Comet Lake desktop processors, secret APUs, and a wide array of motherboards. Next up would appear to be Zen 3.
The launch of AMD's Zen 3 processors sent sizeable shockwaves through the land of PC building for performance. The only critical element missing here though are the low cost options – most of the top 10 options on Amazon these days are under $300, and it's a market AMD hasn't targeted with the first wave of Zen 3 hardware. It's going to be interesting to see what the company is going to execute in Q1 next year; there is scope for AMD to launch 4 core processors on the same design, like an updated version of the Ryzen 3 3100, or we might see AMD tackle this low end of the market with integrated graphics options – rumors of AMD's 'Cezanne' keep flying around, however nothing is confirmed. As we move forward through Christmas and the New Year though, eyes will be on AMD's ability to produce stock of its latest hardware, which also includes GPUs, and there will be eyes on how this changes AMD's market share as well as its bottom line.

On the Intel side, we are still not expecting anything new for the desktop for a few months. The desktop platform is still based on 14 nm processors, and the launch of Comet Lake hardware earlier in the year is now the fifth variant of the Skylake design to be launched. Intel has not made a firm commitment as to when we will see 10 nm on the desktop, and the next generation Rocket Lake hardware, due at the end of Q1, will still be 14 nm, but with PCIe 4.0.
What might be on the cards at some point is an 8-core variant of Tiger Lake. We've covered Tiger Lake in detail at AnandTech – this is the latest quad-core mobile processor built on Intel's 10nm SuperFin process. As part of the details on the hardware during Architecture Day, it was clear that Intel would be set to release an eight core version; Intel double confirmed this in mid-September. I suspect that this 8-core processor will be mobile focused in the 45 W to 65 W TDP range, using BGA packaging, however with Xe-LP integrated graphics it seems ripe to be paired with Intel's Xe-LP discrete DG1 graphics card, which we might see in some pre-built offerings. If Intel wants to push Tiger Lake in a big way, then a series of really nice pre-built systems in that $700 market could be very tempting. However, with an 8-core Tiger Lake still seemingly destined for the mobile space and 8-core Rocket Lake on 14nm for desktop, we're not expecting the two to cross over any time soon.
Our big CPU reviews for the last 12 months have covered all the launches so far, and are well worth a read.