In our series of best product guides, here's the latest update to our recommended Android Smartphone list. All numbers in the text are updated to reflect pricing at the time of writing (March 11th).
We're well into 2021 now and the new release schedule of devices is in full swing. January has been unusually eventful in that Samsung has announced and released their new Galaxy S21 line-up much earlier than in prior years.
It's at the super-high-end and high-end that things have changed a lot with this generation, with the new Galaxy S21 Ultra now deserving a full-on recommendation this year, as well as the lower baseline S21 models also receiving a thumbs-up due to their more aggressive pricing.
AnandTech Android Smartphone Recommendations:
March 2021
(Street-price at time of writing)
Segment
Option #1
Option #2
Ultra High-End
Galaxy S21 Ultra

( $999 / 1129€ )

High-End
Galaxy S21 / Galaxy S21+
( $699 / 789€ –  $779 / 849€ )
Mid-Range (Global)
Wait a few months
Mid-Range (US)

S20 FE 5G 


( $599 )
Pixel 4a
( $349 )
Best Low-End (Global)
Xiaomi Redmi Note 9 Pro
( $268 / 216€ )
Best Low-End (US)
Motorola G Power (2020)
( $219 / 202€ )
At the super-high-end, I decided to make a new category here differentiating itself from the usual $700-$1000 range of flagships. While last year I couldn't rationalise the Galaxy S20 Ultra, this year's S21 Ultra is a phone with much less weaknesses. Yes it's expensive, but you do get what you pay for this time around.
We're expecting the high-end segment to be jumbled around in the next month as OnePlus is planning to announce the OnePlus 9 series of devices – unless the pricing is going to be unexpectedly high, these are devices that likely offer fierce competition to the S21 series.
At the mid-range and at the low-end, it's still a bit too early in the cycle to change our buyer's recommendations. At the mid-range for global users, I outright would recommend to wait out a bit until the new wave of devices becomes available – as even though some vendors have announced new devices, they're just not available for purchase today.
The same largely applies to the low-end, although new devices such as the Redmi Note 10 Pro have supplanted their predecessors, they're not yet available. I recommend waiting a bit, but if you really need a device today then the previous recommendations are still valid due to the more attractive pricing.
Best Mega-Flagship: Galaxy S21 Ultra
Starting off with the super-high-end, we've never really recommended a device at this high a price range, but Samsung's new super aggressive pricing and general execution on then new Galaxy S21 Ultra means it's a device that even though very expensive, does deliver on its price point.
The S21 Ultra is defined by an industry leading 1440p 120Hz OLED screen: It features a new generation OLED emitter, a polysilicon backplane, and software as well as hardware variable refresh rates. It literally checks off every feature list that a display can have today, and it gets extremely bright, and is extremely power efficient, leading to great battery life.
Samsung's new camera setup this year iterates on the previous generation. While there's still quirks with Samsung's unorthodox module setup, it also some of the biggest strengths in the market right now. In our review, we weren't quite satisfied with the processing of the cameras, however Samsung does have a track record to continuing to iterate and improve things through firmware updates throughout the device's first year.
Read: Our Galaxy S21 Ultra Review
What really stands out for the S21 Ultra at this time is the pricing, especially in the US. While last year the S20 Ultra started at an MSRP of $1399 and was actually sold at that price for most of the first months, this year the $1199 MSRP S21 Ultra barely remained at that price for a few days before Samsung immediately discounted it to $999. At that price, the phone becomes insanely competitive, at least compared to what we've gotten used to these last few years. European street prices today aren't discounted as much, but the phone is still available at 1129€ right now, which is also quite below the S20 Ultra prices of last year.
Best Flagship: Galaxy S21 / S21+
In the more normal flagship price range, the new top recommendation is the regular Galaxy S21, again most attractive right now for US buyers which can have the phone for $699, down from its $799 MSRP.
Read: Our Galaxy S21 Ultra Review
The S21 doesn't improve generationally as much as the S21 Ultra, but does take advantage of a newer SoC – while not that large upgrade on the Snapdragon variant, does bring large gains for the Exynos model, which makes the phone much more viable in those regions of the world. The phone shares the same camera setup as the base S20 series, and cuts some corners in terms of screen quality as it downgrades from 1440p to 1080p – however it does have software variable refresh rate this time around which does improve battery life quite a bit when using the 120Hz refresh rate mode.
I wouldn't say the S21 does anything special, but it's an extremely solid phone which brings tons of performance and is extremely well-rounded. At $699 in the US right now, it obliterates other devices in the same price range, such as the Pixel 5.
For users wanting a larger device, the Galaxy S21+ is still an option for US users as right now it can be had for $779, again, well below the $999 MSRP of the phones. European users today also can enjoy a larger discount at 849€ which is 200€ off the 1049€ MSRP.
Originally I thought that the phone didn't make much sense at its MSRP prices, but given the current much better pricing, there's really not much to complain about Samsung's whole new S21 series line-up.
Best Mid Range Smartphones (Global): Skip it – Wait a few months
In terms of the global mid-range market, what I think the wisest choice right now is, is to wait a few more months and give the device vendors a chance to announce and release their newer generation devices. Currently we're at the very end of the previous generation's life cycle, which is always the worst time to get a device unless you get a super attractive offer.
New devices such as the Xiaomi Mi 10S, and Samsung's A-series refreshes for 2021 should come soon, offering much better value than the current existing devices.
Best Mid-Range (US): Pixel 4a
The US market unfortunately will be lagging behind in terms of the mid-range, with most new more interesting devices not launching in the market. Here, it just makes sense to look elsewhere, particularly given the usually higher prices and less options.
The Galaxy S20 FE 5G can still be had for $599 right now – in past guides I had recommended it at $549, but given the price proximity to the $699 today, I don't feel it makes as much sense anymore.
What's left in the quite barren mid-range landscape here is the Google Pixel 4a.
Unlike the $699 Pixel 5, the 4a offers the same main camera experience for only $349, giving an extremely well-rounded device at this price, especially for the US. Sporting a still respectable Snapdragon 730G chipset, the very same primary camera as on the Pixel 4, and an OLED screen means this is an extremely solid package you're getting.
Only drawbacks over other mid-range options is the lack of 5G which means the phone will hold value for a shorter amount of time compared other (non-available) devices. Google addresses this in the Pixel 4a 5G, but that does come at a $150 price hike compared to the Pixel 4a. The 5G will be a better long-term investment and hold its value for longer, but I still have doubts whether 5G is worth a 42% price hike.
The Pixel 4a outside the US will depend on availability and pricing. In mainland Europe I see it at around 420€ which isn't very attractive compared to other devices.
Best Budget Smartphone: Xiaomi Redmi Note 9 Pro / Motorola G8 Power
This category of devices is very hard for me to write about due to the sheer size of the market and particular regional segmentation. In particular the US market is absolutely barren of viable options due to the fact that many OEMs don't officially release their products in this region. This is incredibly frustrating as it's in this budget segment where we see the vast majority of competition from Asian vendors, providing some of the more incredible value propositions.
The situation has been slightly been improved with Motorola's range of low-end phones. Devices like the 2020 variant of the G8 Power represent a good value, although essentially, they're beaten in every regard by the more competitive Chinese alternatives from vendors such as Xiaomi. For customers on CDMA carriers such as from Verizon or Sprint, the Moto is the only choice.
We've covered Xiaomi's new Redmi 10 Pro a during its announcement a few days ago, however the phone isn't yet available. I would highly recommend waiting on that new generation device to take advantage of the new AMOLED display. Lacking other options, the previous generation Redmi Note 9 Pro is still there at $268 / 216€. It's to be noted that that price is higher than in previous months of 2020, so I really do recommend to wait until the 10 Pro is available.
The phone features a Snapdragon 720 which houses two Cortex-A76 cores as its performance cores, paired with 6GB of LPDDR4X. The only real thing really betraying the phone as a low-end unit is the fact that it still houses an LCD IPS display in a time where most have transitioned to OLED screens.
The camera system is dominated by a new 64MP main camera sensor that punches far above its weight in this price segment. There's also an 8MP ultra-wide-angle lens as well as a 5MP macro lens; these latter two aren't of the best quality but hey, at this price we won't complain. Finally, the 5020mAh battery rounds this phone off as a quite outstanding value proposition and Xiaomi really steals the spotlight yet again also in this segment. The best thing about the Note 9 Pro is the fact that's it's readily available in the US and Europe on Amazon which makes it a straightforward purchase.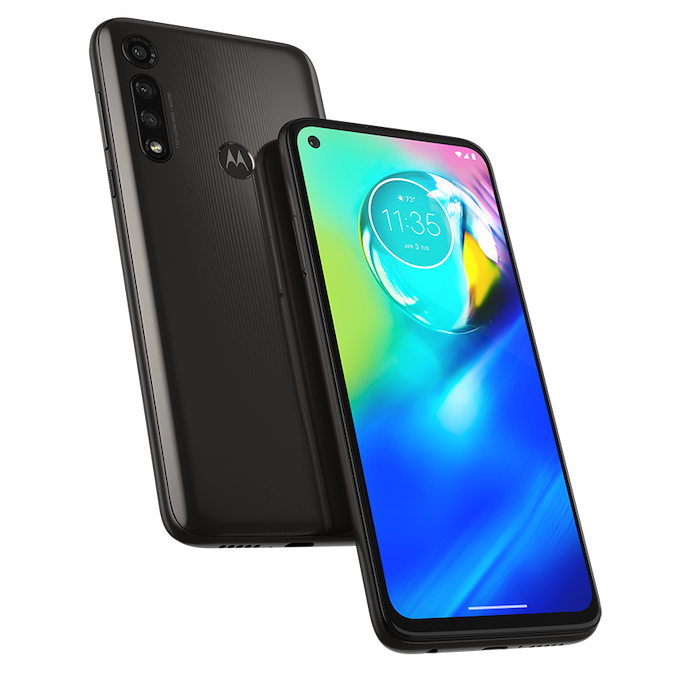 If you're a CDMA carrier in the US or if you care about warranty, the Xiaomi isn't an option and the only reasonable fall-back choice here is the Motorola G8 Power 2020. The phone features a Snapdragon 665 SoC, featuring Cortex-A73 cores, which would be quite significantly less performing that the A76 cores of the Redmi Note 9 Pro.
On the camera side, the Motorola also offers less impressive specifications as we have a rather small 1/2.8" sensor with 16MP resolution. The display is a comparable 6.4" IPS LCD unit at 2300 x 1080 resolution which is still plenty satisfactory at this price range. The Moto G Power can be had for $219, and is actually also available in Europe as the G8 Power at 202€, although again I would rather recommend the Xiaomi Redmi as you get a lot more value out of your purchase.
It's to be noted that Motorola has released a new 2021 version of the G Power. Although this new variant receives a more capable camera setup, the company has downgraded the display to a 720p unit. and I just can't bring myself to recommend a 720p phone in 2021, even at this price range – but you do you if that's an option you don't mind.